The main bedroom of this suite
was Eugène Caucal's
the founder of "La Distillerie"
who was a reknowned distiller
back in the 1900s. His key products were Marc,
Sloe liquor, black current "Crème
de cassis" and Cognac.
Contact
La Distillerie
36 place du 11 novembre 1918
71330 Saint Germain du bois (+33) 6 79 88 24 44
contact@ladistillerie-hotes.fr Location
This en suite appartment comprises two communicating bedrooms, perfectly fitted for a family. The First bedroom is equiped with a large double mattress king size bed (180 x 200 cm) and the second one offers two twin beds (90 x 190 cm).
Prices

Low season*
1 bedroom : 70 euros/day
2 en suite bedrooms : 140 euros/day
extra bed : 20 euros/day (free for babies and kids under 4)
High-season*
1 bedroom : 80 euros/day
2 en suite bedrooms : 150 euros/day
extra bed : 25 euros/day (free for babies and kids under 4)
* Breakfast included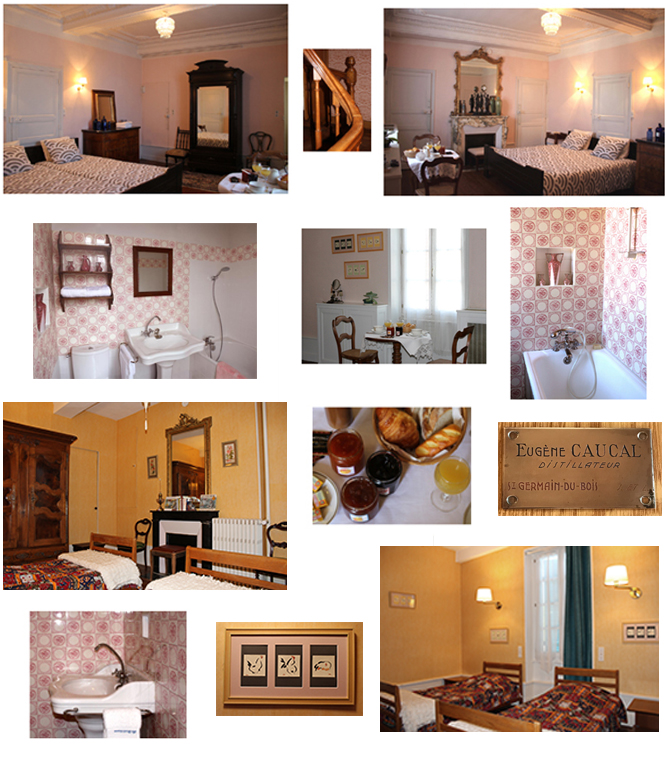 Copyright SCI La Distillerie -
Contact